Indigenous Tourism Quebec celebrates the 3rd National Day of Truth and Reconciliation!
September 30th is an emblematic date that marks the third National Day of Truth and Reconciliation. It's a privileged moment to pay tribute to the survivors of First Nations, Métis, and Inuit residential schools, as well as to the memory of those who are no longer with us. For Indigenous peoples and communities, this day is filled with commemoration and reflection. For others, it offers a valuable opportunity for engagement, mutual learning, and solidarity.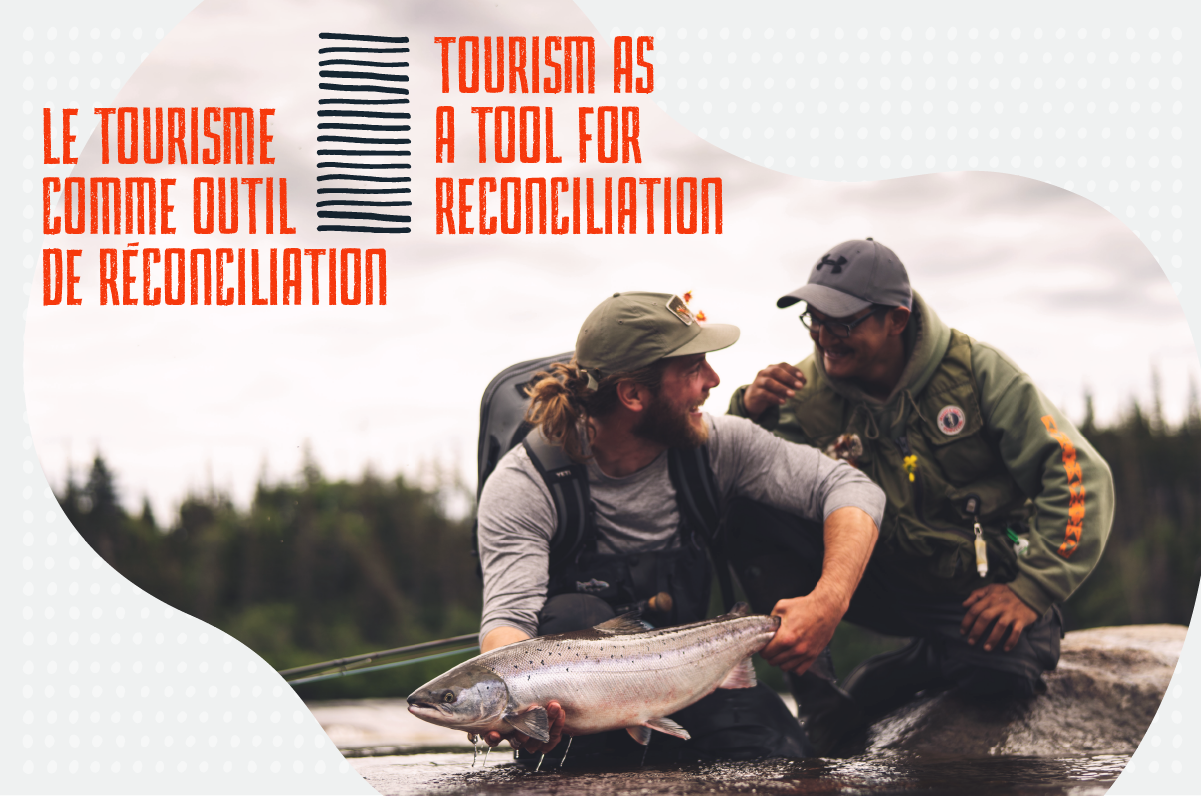 What better way to bridge the divide than to meet Quebec's 11 Indigenous Nations through authentic experiences offered by Indigenous tourism. By bringing people together, Indigenous tourism introduces you to enriching and human-centered experiences. Let Indigenous voices tell you their own stories directly and share their culture with you. It is a lifetime experience that's unique, authentic and deeply human.
Here are three ways to meet the Indigenous Quebec:
To dive into the richness of Indigenous cultures, there's nothing like participating in one of the many exciting events. From May to September, come meet the First Peoples by attending a pow-wow in various corners of Quebec. Admire the colorful regalia of our dancers and let yourself be carried away by throat singing! Celebrate to the rhythm of drums, where music, song, craftsmanship, and typical cuisine take center stage during a great moment of sharing.
Don't miss out on festivals and events that showcase numerous stories and legends, enchanting music, craftsmanship, and many other traditions, whether ancient or modern. And for literature enthusiasts, the First Nations Book Fair offers you the chance to meet our talented authors. There are so many discoveries to be made!
Click here to see all our events!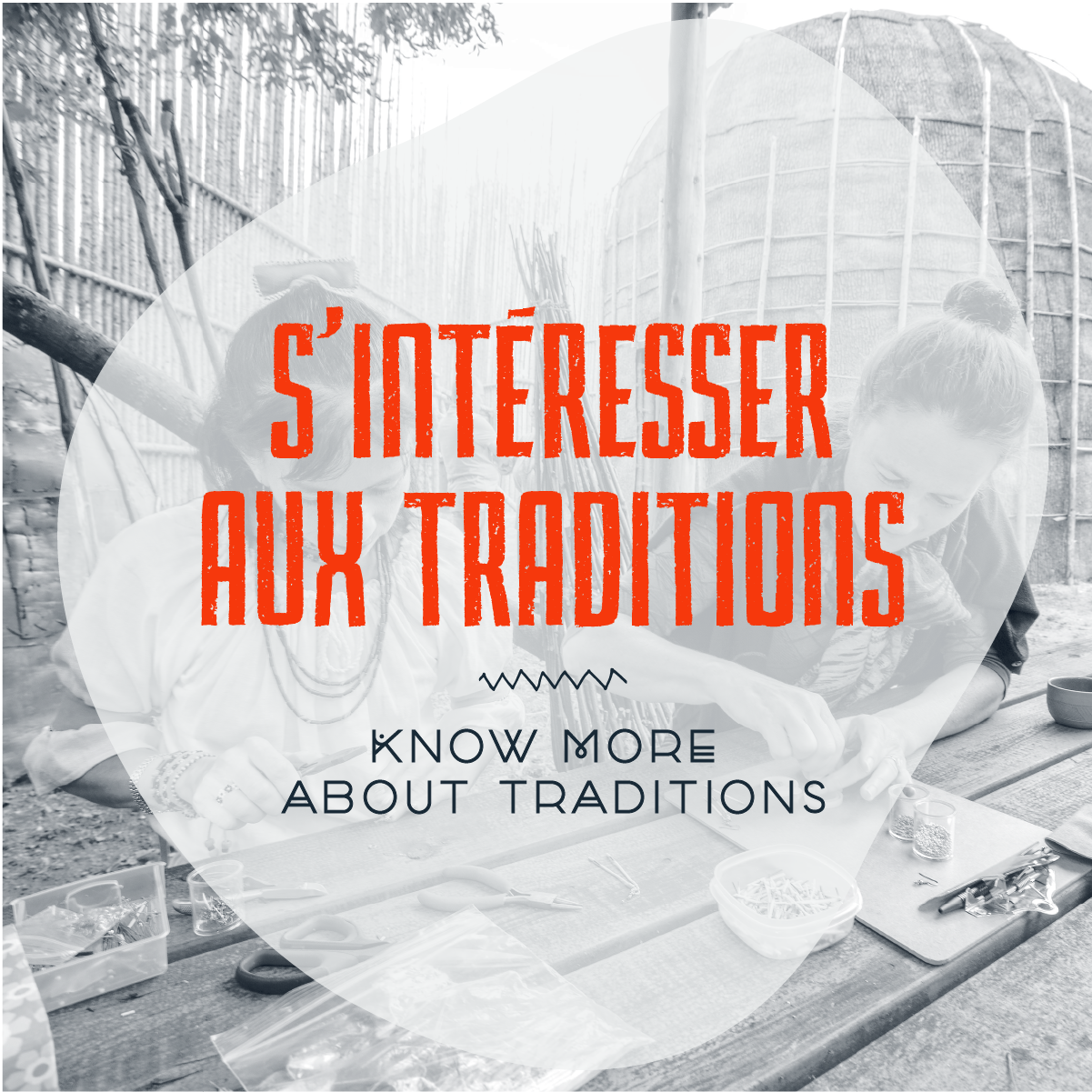 When you hit the road for a getaway or vacation in Quebec, immerse yourself in our traditions that have been passed down from generation to generation and will awaken all your senses. Reconnect with nature and savor our game meats, seafood, fish, bannock, potence, herbal boreal spices, seaweed-based products, and much more. Experience unique culinary adventures where ancestral craftsmanship meets a touch of modernity to delight your taste buds.
Make a stop at our charming shops and art galleries, whether in person or online, and be amazed by the exceptional skills of our artisans working with wood, leather, fur, beads, and many other wonders. Treat yourself to an authentic souvenir or create your own by participating in one of our craft workshops. It's a unique experience that allows you to take a piece of our artisanal culture with you wherever you go.
Explore one of our many museums and interpretation sites, where we are delighted to share our history and way of life with you. You will immerse yourself in a rich history and a vibrant culture through exhibitions that highlight our craftsmanship, fascinating artifacts, and reconstructions that will transport you to our rich past and deep connection to the land.
Embark on a wilderness adventure, discover the beauty of the forest alongside a seasoned guide, and let yourself be guided in the art of hunting, fishing, or foraging at Indigenous outfitters and cultural sites. For your stay, choose from a variety of accommodations, whether comfortable hotels, unique lodgings, or traditional cabins. Dive into thrilling experiences with adventurous expeditions, or take the time to reconnect with nature and explore your spiritual quest. In addition to all this, discover how the territory is carefully preserved by implementing sustainable tourism practices to protect waterways and the environment.
Read an article about our Indigenous museums and cultural sites here!
Learn more about the 11 Indigenous Nations and 55 communities of Quebec by visiting our website.
Other interesting resources to learn more about Indigenous Quebec:
Videos and films about and by Indigenous people.
Myths and realities about Indigenous peoples, Pierre Lepage by CDPCJ and the Tshakapesh Institute.
Other interesting resources to learn more about tourism as a tool for reconciliation:
The contribution of Indigenous tourism to the reconciliation process.
Reclaiming our history - resilience in action.
People, water, and land: Homalco Tours guides visitors towards reconciliation.